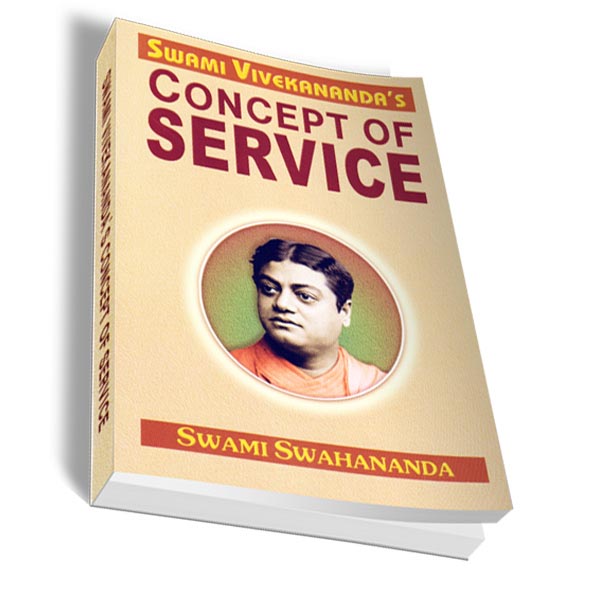 Swami Vivekananda's Concept of Service
This book is a collection of 17 articles and lectures that answers many questions of modern man. Its author is Swami Swahananda, a monk of the Ramakrishna Order who was the head of the Vedanta Society of Southern California, Hollywood, U.S.A and the editor of the spiritual monthly the Vedanta Kesari during 1956-61.
In this book, the author makes an elaborate and masterly analysis of the relevance of Swami Vivekananda and the impact of his thoughts, writings, speeches and utterances on life, religion and humanity, especially with reference to the motto of service. Three chapters are dedicated to Sri Ramakrishna's ideals and another three chapters on the relevance of Vedanta in an individual's life.